We are very excited with our Border flock.  This breed is very friendly, beautiful and just the right size for our new generation of showman.  Our borders are already proving themselves in the ring and with their quality of wool.

If you have any questions regarding our Borders or would like more information, please contact us:

Our Borders are "wooly" great!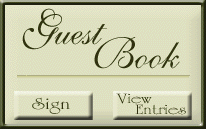 PW 209 Jan. Ram Lamb

Res. Champ Ram, Best White Fleece, and Best Fleece over all 2017

PW 300 Jan. Ewe Lamb

Best NC Fleece 2017

PW 308

Res. Champ

Wisconsin Sheep and Wool Festival 2017

First Place photo, beginner division, All American Jr. Show taken by Ben Wamsley. What a great picture of a few of our breed ewes.

2019 Illinois State Fair Best Fleece White Border Leicester

2019 Illinois State Fair Best Fleece Natural Color Border Leicester

2019 Illinois State Fair Champion Ram